Calling all early career scientists interested in hydrological forecasting!
Are you an early career scientist* (ECS) interested in hydrological forecasting? Do you know an early career scientist who's interested in hydrological forecasting? Then find out more about the HEPEX early career initiative kick-off below, and share with anyone you think might be interested!
*What exactly is an early career scientist, we hear you say? We think this covers a whole range of people and it's up to each individual, but if you're in the early stages of a career related to hydro-meteorological prediction (be this research, forecasting or otherwise), or you're new to this field of work, or you're a student who has an interest in hydrological forecasting, then you'll fit right in!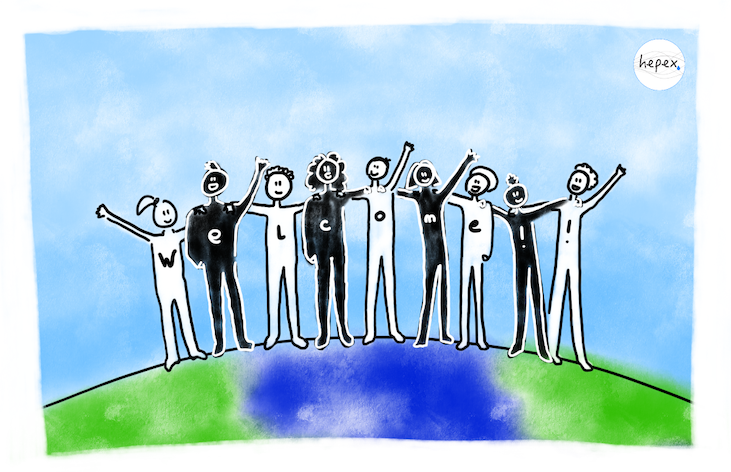 Artwork by Louise Arnal, HEPEX-er, scientist and artist at USask
HEPEX is a community of researchers and practitioners around the globe, working in hydro-meteorological ensemble forecasting. It's open to anyone wishing to contribute to its objectives, and seeks to advance the science and practice of hydrological ensemble prediction and its use in impact- and risk-based decision-making. Find out more on our website here.
As HEPEX is growing and evolving, we're setting out to start an exciting new initiative: Early Career (EC) HEPEX – a group of HEPEX-ers in the early stages of their careers related to hydrological prediction, and a space for communication, collaboration and the sharing of ideas. Our vision for EC-HEPEX is that it will be a place to:
Contribute to HEPEX science goals and shape the future of HEPEX initiatives

Participate in ECS activities at events that are relevant to HEPEX

Co-organise EC-HEPEX and HEPEX workshops, training courses, webinars and more

Increase your network and get to know other scientists working in fields related to yours across a range of career types and stages

Exchange ideas and best practices from the perspective and challenges of the early career scientist

Find out about current and future research ideas and priorities, and the kind of work that HEPEX-ers do around the world

Meet with a supportive community to exchange ideas, advice, and conversation, and keep in touch online between meetings and events

Promote scientific experiments, research and operational experiences, and share your work with the world through our popular

HEPEX blog

Find out about upcoming career opportunities such as PhD and postdoc positions, job advertisements and training courses

<insert your ideas here>
If this sounds like something you'd like to be involved in, or if you're even just a little bit curious and would like to contribute and/or listen in to the initial discussions as we get this initiative off the ground, come along to our virtual EC-HEPEX kick-off meeting. This first meeting is set to take place online on Friday 7th May. To receive an email with more information on how to join the meeting, please fill in this form and we'll be in touch!
Rebecca Emerton, Shaun Harrigan, Louise Arnal, Jan Verkade & the HEPEX co-chairs