New resource collection: value of ensembles in hydrometeorological forecasting
Earlier this year, Early Career HEPEX (EC-HEPEX) collaborated with the Early Warning Systems Young Professionals (EWS YP) network, to take part in their "12 months of EWS" initiative on Twitter and LinkedIn. Each month, they highlight a topic relevant to the EWS community by compiling and sharing a collection of useful resources. You can check out the whole collection on their Padlet or Twitter @EWS_YP #12monthsEWS, and find out more about the network here.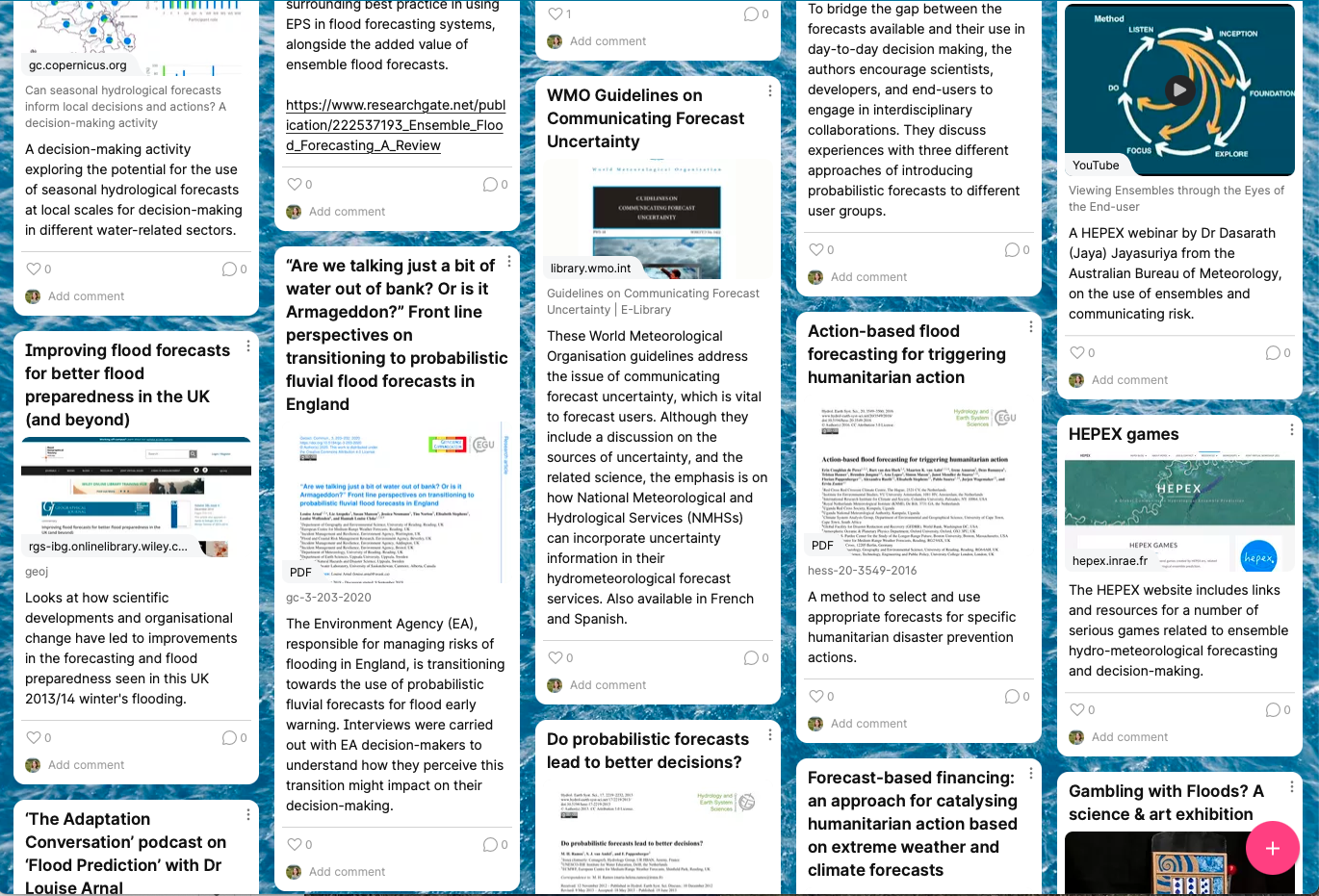 For the HEPEX contribution, we put together a collection of diverse resources on the value of ensembles in hydrometeorological forecasting and early warning systems, from scientific, decision-making and science communication perspectives. The aim was to highlight materials that provide an introduction to the world of ensemble forecasting, as a starting point for those who are interested to find out more about the usefulness and value of ensembles.
You'll find a range of materials, from webinars, fact sheets and (open access) journal articles on topics related to ensemble forecasts and decision-making, to podcasts and art exhibitions (plus of course links to the HEPEX blog, games and resources!).
Head to this link to view the resource collection: https://padlet.com/EWS_YP/ens_hydromet_forecast

If you'd like to contribute more ideas for key resources you can add these directly to the Padlet (using the "+" in the corner), or add a comment below this blog post!
To find out more about the EC-HEPEX initiative, have a read of our recent blog post, which has plenty more information on how to get involved! And for more great resources on hydrological ensemble forecasting, including short courses, games and past presentations, visit the HEPEX resources section of our website.