HEPEX year 2013 in review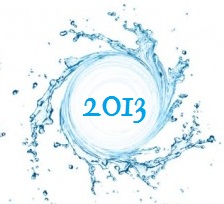 Since its first posts, HEPEX portal has come a long way. Its success is a lot thanks to you and your active participation. Here is what we achieved together in 2013:
Running for almost 9 months (first posts appeared on 10 April 2013)
~16,500 views, with an average of 70 views per day
80 posts published
110 comments posted
More than 50 different authors of posts and comments
35 posts with more than 100 views (top post: 'Operational HEPS systems around the world' with~700 views)
5 pages (top page: 'Science and Implementation Plan' with more than 500 views)
11 HEPEX webinars (10 videos available from the HEPEX YouTube Channel)
260 members subscribed to the HEPEX mailing list
~175 members of the HEPEX LinkedIn Group
~35 followers @hepexorg Twitter
A HEPEX paper.li newpaper running daily
And there will be more next year!
Meanwhile, watch our Christmas special webinar and leave a comment here or your anonymous opinion and suggestions in the boxes below.
Happy holidays and see you all again in 2014!
[wpsqt name="End 2013″ type="survey"]