Help build Ireland's new Flood Forecast Centre!
Contributed by Sinéad Duffy, Met Éireann
Here at Met Éireann, the Irish national meteorological service, we are working on building an operational Flood Forecast Centre (FFC) for fluvial and coastal floods. After widespread flooding across Ireland in December 2015/January 2016, the Government of Ireland took the decision to establish a National Flood Forecast and Warning Service (NFFWS). Met Éireann are working with the Office of Public Works (OPW) to make this a reality. The NFFWS will incorporate the operational FFC in Met Éireann with guidance for standards and performance overseen by the OPW.
I'm writing this blog post as we have two invitations to make to the HEPEX community and beyond. The first: take a look at the Hydrometeorologist jobs we've advertised and apply if you'd like to work in the new FFC at our Dublin headquarters. The second: let us know if you have hydrological models and integrator systems suitable for real-time flood forecasting. We are doing a study to review, develop and trial models suitable for operational forecasting for five representative catchments around Ireland and integrator systems suitable for real-time flood forecasting.
Hydrometeorologists Wanted!
We recently recruited a Chief Hydrometeorologist and we are now recruiting hydrometeorologists to work in a position which will be a mix of operational flood forecasting, development of hydrological and coastal flood forecasting models, and managing dissemination of Met Éireann Flood Forecast Centre products. The jobs will be varied and interesting, and you will be involved in building a national flood forecasting system from the early stages.
We need people with:
Experience of the development, calibration and operation of flood forecasting models and services;
A qualification of at least Level 8 (B.Sc. Hons) on the National Framework of Qualifications in one or more of the following: Hydrology, Oceanography, Meteorology or where Hydrology was taken as a major component e.g. Civil Engineering, Earth and Environmental Sciences.
The job information booklet and link to the application system are available here. The closing date for applications is 7th June 2018. This is an established (permanent) post subject to successful completion of a probationary contract of one year from appointment date (further details in the information booklet). On completion of three years satisfactory service, the Hydrometeorologist will receive three additional salary increments if they take or have taken exams to show that they are capable of reading and understanding with ease technical publications in any two of the following languages: French, German and Russian.
Other departments in Met Éireann are looking for meteorologists to work in Numerical Weather Prediction, Regional Downscaling, Operational Forecasting and Digital Communications. If you or anybody that you know would like a permanent post in those fields, please have a look at the information booklet and link to the application system here. The closing date for meteorologist post applications is 31st May 2018.
Hydrological Models and Integrator Systems for Operational Fluvial Flood Forecasting in Ireland Wanted!
To help us equip the Flood Forecast Centre for its fluvial forecasting task, we have decided to undertake a study of a range of existing available hydrological models and integrator systems. They will be reviewed, developed and trialed for operational fluvial flood forecasting use in Ireland.
The study was awarded to IMDC, an engineering company experienced in hydrological modelling and forecasting systems. The study started April 2018 and will last until October 2019. The study contains following stages:
Comprehensive literature review of existing hydrological models
Comprehensive literature review of existing integrator systems. An integrator system combines a hydrological model with real-time observed and forecasted data, starts new simulations, facilitates the visualisation of model input and output, triggers alerts and disseminates information to relevant stakeholders
Model development for five representative catchments: Shannon, Barrow, Nore, Slaney and Moy & Killalla
Trialling of hydrological models for fluvial flood forecasting. Models are tested on five representative catchments
Trialling of integrator systems for fluvial flood forecasting, including a 2 month pre-operational test
Based on the literature review three hydrological models and three integrator systems will be selected for further development and trialling on the five representative catchments. Each model is first calibrated and validated, and then tested both with historic data and with real-time forecast data from a number of meteorological data-sets.
The target forecast accuracy is expressed in terms of advance warning time and flow magnitude. A model should predict the actual peak flow to within +/- 10% and 6 hours of the actual peak at the gauged forecast points, and with a lead time of greater than 24 hours.
More details can be found on the Met Éireann website.
Submissions from Providers
Providers of hydrological models and integrators systems suitable for real-time flood forecasting are kindly invited to get in contact with Met Éireann. Suitable models and integrator systems will then be included in the literature review. Your submission should reach us by 15th of June 2018.
Please contact:
Email: hydroreview@met.ie
C/O: Eoin Sherlock, Met Éireann, Glasnevin Hill, Dublin 9, D09 Y921, Ireland
Tel: +353-1-8064200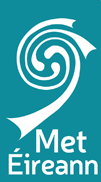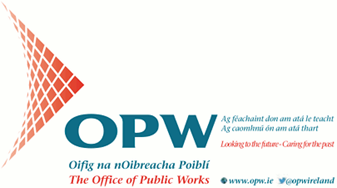 Further reading
"Update on the development of a National flood forecasting and warning service for Ireland" by Jim Casey and Oliver Nicholson, OPW in the EFAS Bulletin for Feb/Mar 2018.
Hydrometeorologist job details and application. The closing date is 7th June 2018.
Meteorologist job details and application. The closing date is 31st May 2018.