Protect your city from floods with the IMPREXive game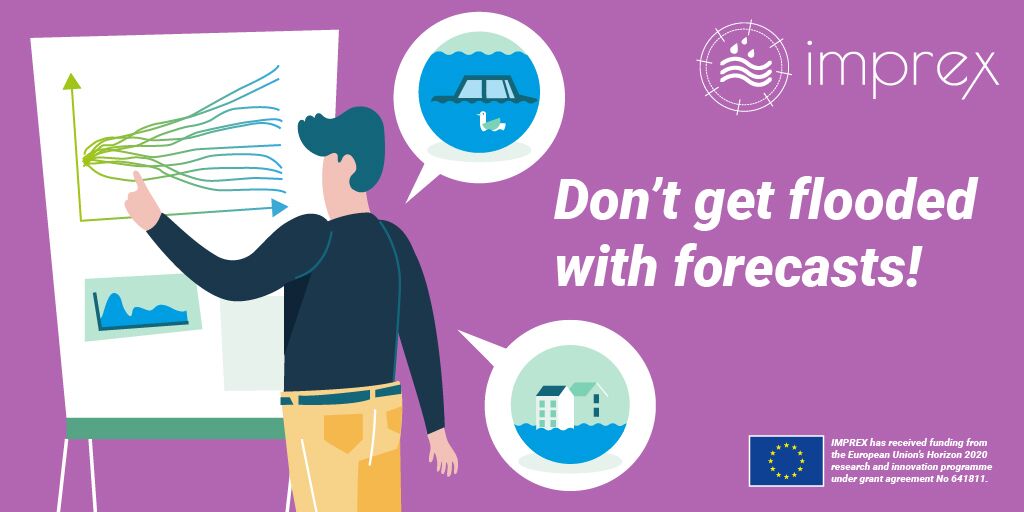 We all know that the HEPEX community loves games and interactive challenges. We have already six games available in our Resources page.
One of these games ("Pathways to running a flood forecasting centre: an adventure game", by Louise Arnal & colleagues) has inspired a very nice online game developed by Arctik, a public relations, communications and evaluation consultancy, within the EU Horizon 2020 Imprex research project.
Do you want to play it?
In the game, you've landed a job as incident commander for flood forecasts. Players have to protect their city from floods. Only solid problem-solving and analytic skills will see them through a flood crisis.
The game wants to draw attention to the role forecasts can play in managing increasingly frequent extreme weather. That's why the game shows different ways of interpreting hydrological forecasts. It also spotlights how hard it can be to make decisions based on such forecasts. Players quickly discover that it's pretty tough to land a spot on the leader board.
But no more words for now! Just try it yourself!
---
And if you are at EGU in Vienna this week (check out what not to miss during the conference here), you can talk to the game developers during these events: