Multi-model approaches for river flow forecasting: blessing or burden?
Contributed by François Anctil, Maria-Helena Ramos and Florian Pappenberger
In ensemble prediction, the use of several models to estimate the total predictive distribution presents an approach in the quest of making available reliable and skillful forecasts to operational users. Here, by multi-model, we mean broadly: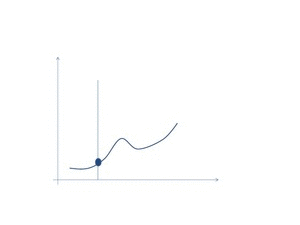 using multiple hydrological models (different structures, parameter sets, scales or boundary conditions, etc.),
using multiple meteorological ensemble prediction systems (from different meteorological models or meteorological centers),
using multiple ways of data assimilation, pre and post-processing (where appropriate),
using more than one of the options above in a combined way.
Examples of applications of multi-model approaches, in hydrologic simulation or forecasting, are numerous in the literature. A recent study conducted with European flood forecasters has shown that multi-model approaches were considered as one of their preferences regarding investments in research and development, and a high priority action to practitioners.
Studies conducted within a French-Canadian collaboration in ensemble prediction indicated that a combination of several hydrological model structures and meteorological ensemble predictions has higher skill and reliability than ensemble predictions given either by a single hydrological model fed by the weather ensemble predictions or by several hydrological models and a deterministic meteorological forecast. Additionally, it was shown that the selection of hydrological members is achievable without sacrificing the quality of a forecast, with diversity as a critical factor for selection.
Using several NWP ensemble prediction systems as input to a hydrological model is the basis of the THEPS Experiment, using the THORPEX/TIGGE database, proposed within HEPEX (see the post on HEPEX testbeds and a specific post on the use of the TIGGE forecasts in hydrology coming soon…).
Contexts other than flood forecasting may also benefit from multi-model ensembles. A multi-model ensemble of eight large-scale hydrological models has proved to be useful to simulate runoff trends in Europe, with variability among simulated trends for the different models being considered as a "strong reminder of the uncertainty of projected future changes in runoff if limited to only one such model".
It has also been argued that the added value for flow simulation, under perspectives of its exploitation in the evaluation of climate change impacts, lies also in the diversity brought by multimodel approaches. The aggregation of twenty lumped models was found more robust under contrasted climate (temporal transposability) than any of its individual element, which is promising for climate projection applications.
What are the advantages and limitations of multi-model approaches?
Here we raise 5 points to help in addressing the question:
Operational forecasters may be curious to know if the model(s) they are using is(are) really "the best" they can have for their catchments at all times: what then would be simulated by another model, with a different structure or a different representation of the physical processes? Would the peak flow be better captured by the forecasts? Would it improve the forecasts?
It is fact that a single deterministic model cannot represent well all (atmospheric or hydrological) flow situations that we may encounter in the future: there may be a meteorological model that better captures convective rain or certain synoptic patterns of interest in a given region, or a hydrological model that simulates well high flows or raising limbs of hydrographs, although it is far from having a good score when it comes to low flows or recessions.
Building a predictive distribution from scenario-based simulations usually supposes that all scenarios are equiprobable and coming from the same population, i.e., can be described by the same probability distribution (or at least they are going to be considered so when estimating forecast probabilities and evaluating forecast performance). How does that affect multi-model approaches? How can we know if the models used are in fact "brothers and sisters" from the same population? If we consider some weighting based on past performance of different models, how does one transform this weighted-combination into the future predictive uncertainty?
Multi-model approaches can easily converge to infinity: 50 meteorological ensemble members combined with 20 hydrological models and 10 real-time data assimilation techniques will give us 10000 simulations (and this for each lead time!). Computers are fast these days, but in such situations will they be fast enough to allow forecasters to deliver their forecast products before the event happens? Can system designers, developers and forecasters scientifically support a large number of different models or do we need tools for member selection?
How different are different approaches? For example, the TIGGE archive contains multiple NWP models, some of them of different design – however, the developers have often learnt from the same text books, models are sold and exchanged and, in this era of globalisation, successful approaches are quickly copied. The same is true for many hydrological models. This opens up the questions: What exactly is model diversity? How does it work at each time step and along a succession of flow events?
Finally are multi-model approaches a blessing or a burden?
Do you have additional examples of multi-model prediction systems to share with us?